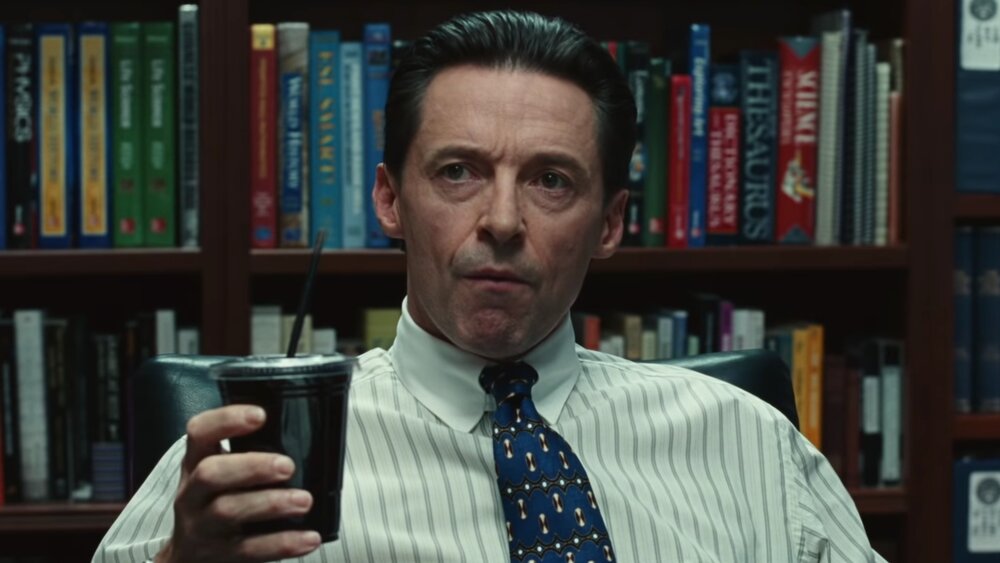 HBO has released the first trailer for Hugh Jackman's comedy-drama Bad Education. The movie is inspired by a true story, which follows Frank Tassone (Jackman) and Pam Gluckin (Allison Janney), "who reign over a popular Long Island school district on the verge of the nation's top spot, spurring record college admissions and soaring property values. However, things come crashing down for Frank, when a student reporter starts to trace embezzlement at the Roslyn School District, in Long Island after the assistant superintendent makes a crucial mistake that hints at corruption that spans over a decade. Because of the revelation of the embezzlement scheme that threatens to destroy all they've built, Frank is forced to maintain order and secrecy — by whatever means necessary."
The movie was directed by Cory Finley (Thoroughbreds) from a script written by Mike Makowsky (I Think We're Alone Now), who actually grew up in Roslyn, Long Island during the scandal. The film also draws from the New York Magazine article "The Bad Superintendent" by Robert Kolker.
The movie also stars Ray Romano (The Big Sick, The Irishman) as Bob Spicer, Geraldine Viswanathan (Blockers) as Rachel Bhargava, and Alex Wolff (Hereditary) as Nick Fleischman.
The film is set to premiere on April 25th on HBO.